Fiber Cement Board Presses
LCM Fiber Cement Board Press
Tonnage: 3000 ton


Bolster Area: 1350 x 2700 mm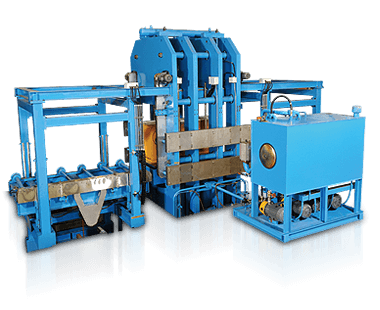 Feature
Precision Machined Frame
Low Maintenance Design
Built-in Safety Features
Versatile Performance
Multiple Production Options
Lien Chieh's fiber cement board presses have been designed to meet strict international standards when it comes to the precision manufacture of cement boards. As they are able to be programmed to manufacture a wide range of different boards, they are extremely versatile, fast and efficient.
Fiber cement boards have a growing range of applications in today's industries and can be used for kitchen counters, prefabricated houses, roofing and partition walls for example. The use of cement boards in the construction industry has greatly increased in recent years due to the fact they are environmentally-friendly, durable, resistant to fire and mold, as well as being very time and space saving.
When considering purchasing a fiber cement board press machine, it is important that it is very reliable, high speed and can produce a wide assortment of cement boards. With Lien Chieh's hydraulic press machines, precision and versatility are guaranteed as well as a very low maintenance design with many built in safety features.
To further enhance performance and productivity, our fiber cement board press machines can be coupled with automatic loading systems and other automation equipment. By ensuring safe operations and easy maintenance, can we guarantee that our customers are able to reliably and consistently produce high quality cement boards. Please contact Lien Chieh directly for inquiries about our customization options and auxiliary equipment.
Reference
Application
Fiber cement board presses are primarily used in the production of cement boards for the construction industry. These cement boards can have a wide range of different properties and can be used for a variety of applications such as flooring, roofing, countertops and insulation.

Specification
Our fiber cement board presses consist of a variety of models listed below. The most popular models have either a 3,000ton or 5,000ton capacity with varying bolster areas. We are also able to custom manufacture these presses according to customer requests, so be sure to contact us for more details.
Model
Capacity
Bolster Area
Descending Speed
Ascending Speed
ton
mm
mm/sec
mm/sec
LCC-5000
5000
5080 x 2180
100
100
LCC-3000
5000
2700 x 1550
6
6
LCC-3000
5000
2700 x 1350
6
6
---
Articles of Fiber Cement Board Press, Fibre Cement Board Press, Fiber Cement Board Presses